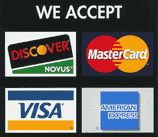 Brownell Lumber Company
Promote Your Page Too

Post & Beam Homes
The centerpiece of Brownell Lumber Company's many products is our Post and Beam Timber-Frame Home. Utilizing a time-honored building technique, we offer an architecturally unique design that exists as an elegant display of warm, wood tones and bright, airy space. Our energy-efficient homes exist in harmony with your locale, whether it be forest, lakeside, atop a hill or in an open lot. These homes blend so beautifully into their natural surroundings because they are constructed from those very same natural materials.
Unrestricted interior space offers virtually unlimited layout flexibility, as well as the much-desired opportunity to customize your home to fit your personal needs and aesthetics. The Brownell Lumber Company project team works directly with you to accommodate your design wishes and budget needs. We offer home packages in all size and price ranges, from a traditional rustic camp to lakeside mansions.
Our home prices are very competitive, while still bringing you the splendor of natural wood products and soaring exposed beams that you would be hard-pressed to find in today's market. As an added benefit of these durable homes, you can expect increased investment and resale value. Please ask for our full-color brochure and current price list today, and browse through our portfolio of recent homes.
Here a small sample of our homes. Click on your choice to see full size view.
Photo Galleries

Interior Photos

Exterior Photos